Director's Message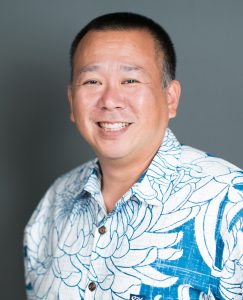 Ryker Wada, DHRD Director
Aloha!
The phrase "Pride in Public Service" truly exemplifies the spirit of the Department of Human Resources Development (DHRD).  We proudly support our 14,000 fellow public employees in their efforts to provide excellent service to the community.  As the central human resource agency for the State Executive Branch, DHRD provides support services to the State departments in a variety of areas, including employee benefits, employee training, classification and compensation, labor relations, workers' compensation, recruitment, equal employment opportunity (EEO).  Please click here to be linked to more information about DHRD's programs and services.
DHRD is continuously searching for talented, motivated and skilled individuals on all islands to join our public workforce  to serve our community.    We offer exciting and fulfilling civil service career opportunities in such departments as:
* Accounting & General Services
* Agriculture
* Attorney General
* Budget & Finance
* Business, Economic Development & Tourism
* Commerce & Consumer Affairs
* Defense
* Hawai'i State Public Library System
* Hawaiian Home Lands
* Health
* Human Resources Development
* Human Services
* Labor & Industrial Relations
* Land & Natural Resources
* Public Safety
* Taxation
* Transportation
* University of Hawai'i
For more information about State employment opportunities, please click here to be connected to the "State Job Information" section of our website.  We sincerely hope that you will consider joining our team.
DHRD's website is intended to serve as a resource about the State's merit-based civil service system.  Let us know how we might enhance our webpage to make it even more useful to you.  If you don't find the information you are searching for, please feel free to contact us at (808) 587-1100 or by email at [email protected].
Mahalo!