State Job Opportunities
Aloha and Welcome!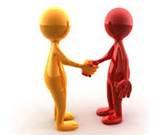 This is the Department of Human Resources Development (DHRD) recruitment center. The links provided on this page will help you locate and apply for job openings with the State of Hawai'i, Executive branch, excluding the Department of Education.
Please be advised that the State of Hawai'i's Online Application System (powered by NEOGOV) will be unavailable for your use on Friday, October 27th, 9:30 p.m. to 10:00 p.m. HST due to system maintenance. This maintenance is facilitated to ensure that the State of Hawai'i continues to provide you with the highest level of service. We apologize for any inconvenience this may cause you. Thank you for your understanding.