Equal Employment Opportunity Office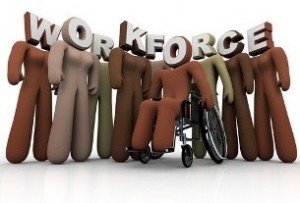 The Equal Employment Opportunity Office (EEO Office) was created to ensure compliance with all federal and state non-discrimination laws for all applicants and employees of the State Executive Branch (excluding the Department of Education and University of Hawaii Board of Regent appointees). The EEO Office develops policies, oversees investigations, provides guidance to departments relating to recruitment and personnel practices, and conducts training to ensure an environment free of discrimination and harassment. In addition, the EEO Office provides guidance for departments relating to reasonable accommodations for qualified individuals with disabilities.
---
These services are provided to support the State's commitment to promoting and maintaining a productive work environment free of any form of discrimination, harassment, and retaliation.
The State
Does not tolerate workplace discrimination, harassment, or retaliation.
Is required to and will take appropriate action when discrimination, harassment, or retaliation is based on a person's protected class.
Will act to curb protected class discrimination or harassment without regard to its severity or pervasiveness and does not require that discrimination or harassment rise to the level of unlawfulness before taking action.
Will also make reasonable accommodations, if needed, to the extent required by law, for employees who are disabled, pregnant (including pregnancy-related disabilities), breastfeeding, victims of sexual or domestic abuse, or for bona fide religious purposes.
---
State Employees are….
| | | |
| --- | --- | --- |
| Responsible for assuring that work in the executive branch is conducted in an atmosphere that respects the dignity of every State employee, and people with whom the State conducts business | Expected to avoid behavior that could reasonably be perceived as discrimination or harassment prohibited under this policy | Expected to avoid retaliation against an individual who makes a complaint, and/or participates in or provides information for an investigation relating to discrimination and/or harassment |
---
Protected classes covered by State and Federal law
Age
Ancestry
Arrest and court record (except as permissible by applicable laws)
Citizenship (except as permissible by applicable laws)
Color
Credit history or credit report (unless directly related to a job-related qualification
Domestic or sexual violence victim status (if the victim provides notice to the employer or the employer has the actual knowledge of such status)
Gender identity or expression
Genetic information
Income assignment for child support
Marital or civil union status
Military and veteran status, including uniformed service and National Guard absence
National origin (National origin may refer to a person's country of birth, nationality, or cultural or ethnic origin
National origin also includes linguistic characteristics common to a specific ethnic group
Physical or mental disability
Pregnancy, childbirth, breastfeeding/expressing milk, or related medical conditions
Race
Religion
Reproductive health decision
Sex, including gender identity or expression
Sexual orientation
Any other classification protected under applicable state or federal laws
---
Contacts
For an applicant or employee of the State Executive Branch (excluding the Department of Education and University of Hawaii Board of Regent appointees) who believes that they have been a victim of discrimination
EEO Office
(808) 587-1162


[email protected]

Applicants or employees of the Department of Education (DOE)
Department of Education
Civil Rights Compliance Branch
(808) 586-3322 (or relay)


[email protected]

Applicants or employees of the Judiciary
Judiciary's EEO Office
(808) 539-4336